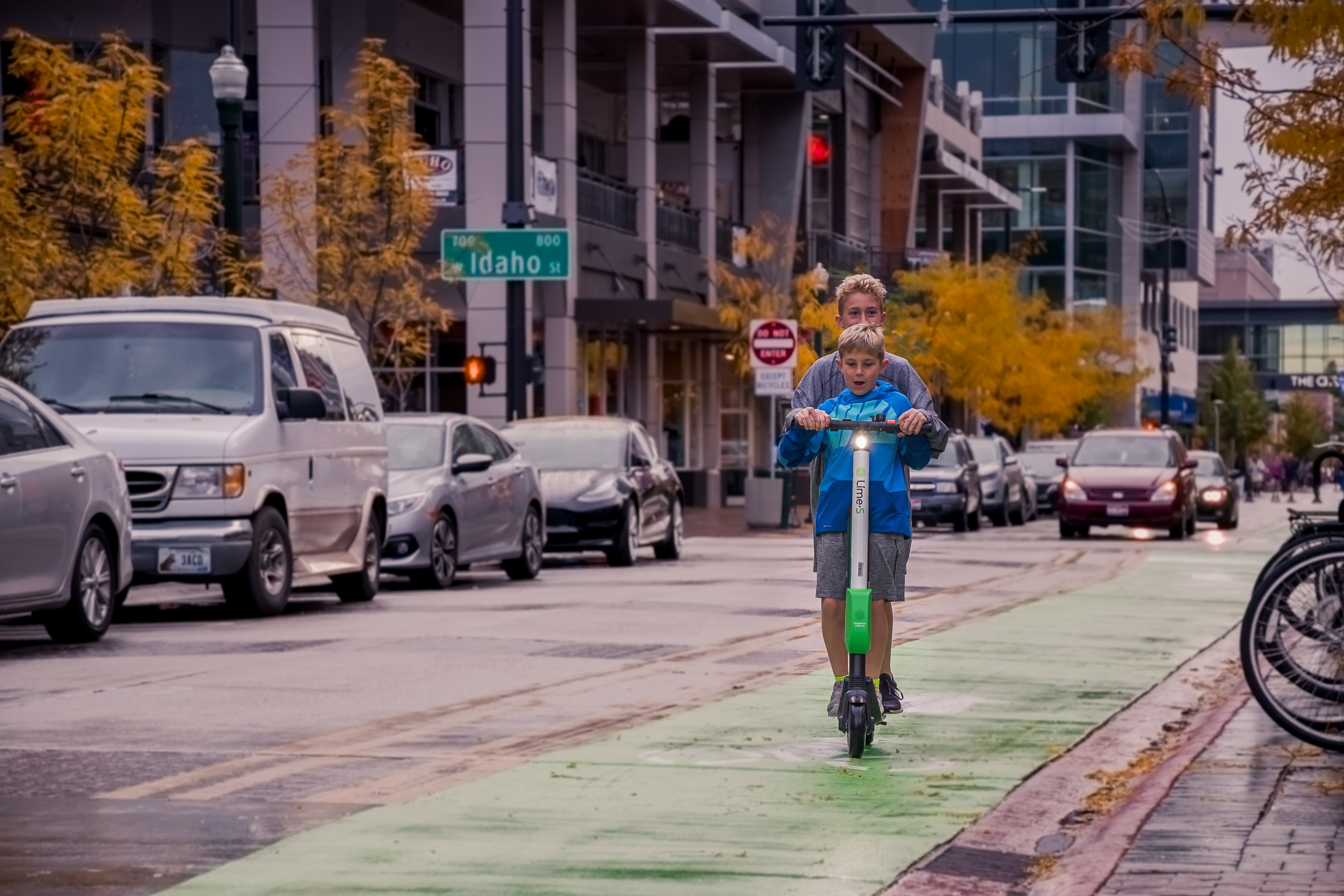 FORT LAUDERDALE'S TOP PERSONAL INJURY ATTORNEY
Lawyer

John D. Mooney, P.A.

Location

Fort Lauderdale, Florida

Category

Fort Lauderdale Personal Injury
PERSONAL INJURY ATTORNEY FORT LAUDERDALE
As the use of electric scooters become more mainstream, the number of scooter-related accidents has swiftly climbed. Whether zooming along sidewalks and bike paths or zigzagging in-between vehicles on roads and highways, these e-scooters are a convenient, yet potentially dangerous, technology. There have already been countless injury reports from users that own electric scooters, as well as those who take advantage of rentable electric scooters, like Lime and Bird. If you have been injured in an electric scooter-related accident, promptly seek the guidance of an accident attorney.
Causes of Electric Scooter Accidents
So what makes electric scooters so dangerous? First, these scooters can go exceptionally fast. With recent improvements in battery capabilities and drive systems, today's e-scooters have a top speed of 30 mph. Negligence among both riders and motorists also contribute to electric scooter accidents and injuries.
Some of the most common causes of electric scooter accidents include:
Distracted Drivers: Driving while distracted can threaten the life of both the scooter rider, along with other motorists, cyclists, and pedestrians that share the roadways. All types of distractions can contribute to accidents, from texting on a cell phone to drinking a beverage.
Impaired Drivers: Drivers who are impaired can also cause electric scooter accidents. This can include impairment due to illegal drugs, alcohol use, or even prescription medications.
Reckless Drivers: Recklessness is a common cause of accidents. Whether a driver is going too fast or simply not looking at the road in front of him, a reckless driver can quickly cause an accident and possibly severe injuries or even death.
Product Defect: In some instances, the problem is not the user of the electric scooter or another motorist but the product itself. If an electric scooter has suffered damage or has a defect straight from the factory, it could ultimately lead to an accident.
Electric Scooter Accident Liability
Liability following an electric scooter accident is not always black and white. Different counties have different laws in place concerning electric scooter accidents and it's important for you to be familiar with the laws in your area. With the help of an electric scooter accident attorney, you can identify the party who caused your injuries. Your case will be thoroughly investigated by a reliable legal team and all documents and details surrounding your accident will be considered when developing your legal case. In some instances, the driver of the vehicle involved in your accident may be responsible. Just like in an accident involving two cars, a collision between a vehicle and an electric scooter may have occurred due to the negligence of a motor vehicle driver. The driver of the car may have been distracted, drunk, reckless, or may have been speeding or failed to yield. If a vehicle driver is found to be at fault for your accident, then an electric scooter accident attorney can help you pursue a claim through the driver's insurance company. Your attorney can also help ensure that you get the proper compensation you deserve for any damages or injuries sustained.
If no other parties were involved, you may want to consider how the accident occurred. Was the sidewalk broken causing you to fall from your electric scooter? Or perhaps you were riding down the sidewalk and a business left an object in your path that presented a danger to you. In these types of cases, you may be able to pursue compensation through a premises liability claim. If your electric scooter was rented through Lime or a similar company, you may also have a claim against the rental company.
Compensation for Scooter Accidents
If another party is found to be partially or fully responsible for your injuries, you may receive compensation. The amount that you receive will depend on a number of factors, such as how the accident occurred and the nature of your injuries. In certain cases, you may be entitled to certain damages, such as medical treatment and care, personal property damage, lost wages and benefits, and pain and suffering. If your injuries were severe, you may not be able to return to work. Additional damages may be sought for future medical treatment costs and permanent injuries, disfigurement, or disabilities.
Contact an Electric Scooter Accident Attorney
As the widespread use of electric scooters is so new, there are very few laws and regulations pertaining to scooter-related accidents. This is why you need an experienced electric scooter accident attorney on your side. Before filing a lawsuit, schedule a consultation with an attorney to determine where you stand. It is often best to talk to an attorney before making any statements to the insurance company or to the scooter rental company. You also want to speak with an accident lawyer before accepting any settlement offers. If you've been involved in an electric scooter accident, contact an attorney today.
Call the Law Offices of John D. Mooney PA to learn about your legal rights.
The call and the advice are FREE. If you are unable to come to us, we will come to you and we never get paid unless you get paid.
For over ten years the Law Office of John D. Mooney P.A. has helped South Florida families who are involved in collisions. We help each of our clients with the entire claim process, from collision to settlement! We even help you handle your property damage claim, get your car repaired, get a rental car and we do not take a fee for these items. It is because we are so successful at getting our clients large settlements for their injuries that we can handle their property damages for no charge.
Remember if you are involved in a car accident follows these helpful steps:
Immediately contact the authorities to file an official report of the incident and get medical attention.
Use your cell phone to take pictures of the damages and any injuries.
Write down everything you can about the accident, as minor details are often forgotten.
Never admit fault at the scene of an accident.
If possible, safely collect the drivers' license numbers, insurance information and the contact information of everyone involved.
Seek proper medical treatment immediately for any injuries.